Private Day Tours
The Boyne Valley in the heart of Ireland's Ancient East is best known for the UNESCO World Heritage passage tombs at Newgrange and Knowth and the Hill of Tara, the Celtic Royal site. Some of the best Celtic High Crosses in Ireland are at Monasterboice and St. Patrick lit a Paschal fire of the Hill of Slane at the begining of his missionary work in Ireland.
Wicklow is known as the Garden of Ireland and is renowned for its scenery, rolling mountains, wooded glens and cascading waterfalls. The Wicklow Mountains are the largest continuous upland region in Ireland, Lugnaquilla the highest peak rises to 925 meters (3,035 ft).
Personalised service with collection at your hotel or
cruise ship
by
Sedan
or
Mercedes MPV
in the Dublin / Meath / Louth area. Airport collection or drop off can be included as part of the tour.
Take a suggested tour of the Boyne Valley or Wicklow with a private driver/guide or collaborate with us to design a custom Day Tour.
Book Now
Email
BoyneValleyTours@gmail.com
Phone within Ireland
087 8354805
International
+353 87 8354805
USA/Canada
011 353 87 8354805

Suggested Itineraries
Boyne Valley Highlights
Boyne Valley Castles and Abbeys
Boyne Valley Megalithic Tour
Wicklow Highlights Tour
Wicklow Gardens Tour
Powerscourt Estate and landscaped gardens occupying 19 hectares (47 acres).
Sally Gap scenic mountain drive crossing the bridge from the 'P.S. I Love You' movie.
Lough Tay also known as the Guinness Lake.
Kilmacurragh Botanic Gardens with rare trees and shrubs dating back to the 18th century.
Coastal drive back to Dublin via Killiney and Dalkey.
Pricing
Total tour price is 575 euro for up to 6 guests, the price is per vehicle, not per person. Admission fees and meals are not included in the tour price. A tour can be extended beyond the standard 8 hours at an hourly rate.
Book Now
Email
BoyneValleyTours@gmail.com
Phone within Ireland
087 8354805
International
+353 87 8354805
USA/Canada
011 353 87 8354805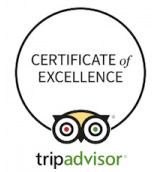 Professional, Expert Tour.
We travelled To Dublin from the US and and on short notice Michael arranged a delightful custom tour to the Hill of Tara, Knowth, and Newgrange. He is a professional tour guide and delivers what should be expected and more. It was especially delightful that he resides in the Valley area we visited, and knows every hill and mound to be spoken of, as well as the history and customs of the area, and local personalities and friends. We were conveniently picked up and dropped off at our hotel in Dublin, and toured in a super clean luxury vehicle. Highly recommended! Robert, Connecticut, USA.
Best tour from a World Traveler!
I travel the world for business and get to spend a few extra days touring the local sites. I must admit, the tour with Michael is at the top of the list for favorite tours. My wife went with me on this trip to Ireland and surprised me with this tour she arranged. We had the best day! We went all over Boyne valley and visited three times more sites than if we went on a tour bus. This alone made it worthwhile! When I say this is the best tour I've been on... I mean it. and I've been on safaris, Harley excursions, and been on trips around the world. If you go to Ireland you have to try and get Michael to show you around if he is available! You will definitely have the best tourist guide in Ireland! Tom, San Antonio, Texas, USA.
Fabulous Tour of the Boyne Valley
My friend and I were picked up early at our B & B in Dublin by Michael and brought to Newgrange and Knowth for the early morning tours before the tourist busses arrived. We had originally decided not to see Knowth but Michael convinced us it was worth checking out and he was right. We loved that there was ample time to explore. Then Michael took us to several other sites tailored to our interests including a visit to Kells and the sacred sites there. We especially enjoyed Loughcrew where we were about the only people there later in the day, and afterwards we spent some time at Fourknocks where we had the opportunity to experience this sacred space with no one else around. Michael was enthusiastic and knowledgeable and he clearly enjoys sharing his love of the special places of the Boyne Valley. Michael's tour was one of the highlights of our 2 week stay in Ireland. Dorothy, Greenfield, Massachusetts, USA.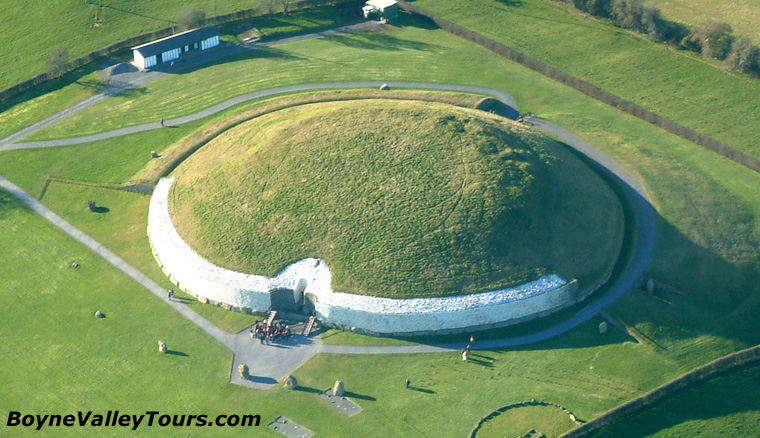 Newgrange Megalithic Passage Tomb which is over 5,000 years old.
Book Now
Email
BoyneValleyTours@gmail.com
Phone within Ireland
087 8354805
International
+353 87 8354805
USA/Canada
011 353 87 8354805

Boyne Valley Tours
Privacy, Terms and Conditions