Boyne Valley Tours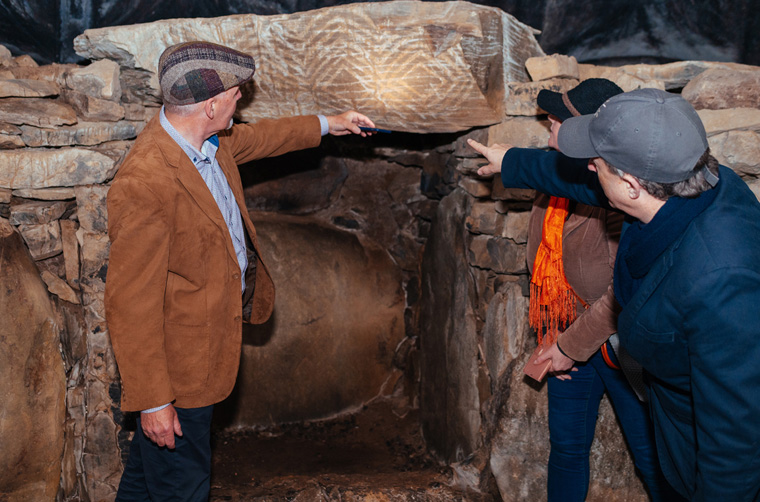 Explore Ireland's rich history and stunning scenery with our specialized private day tours in Ireland's Ancient East. Discover the historic Boyne Valley, located just north of Dublin, and the picturesque Wicklow region, situated just south of Dublin.
On a
Boyne Valley Tour
you will experience 5,000 years of Irish culture and history, from the ancient passage tombs at Newgrange, Knowth, Dowth and Fourknocks, the Hill of Tara where Celtic Kings were crowned, the Hill of Slane where Saint Patrick began his ministry, the 10th century Round Tower and High Crosses at Monasterboice, Medieval Abbeys at Mellifont and Bective and Trim Castle the largest Norman castle in Ireland.
On a
Wicklow Tour
you experience beautiful natural wilderness, landscaped gardens and monastic ruins. Wicklow is close to Dublin but has scenery to match the west coast of Ireland. The picturesque village of Avoca is home to the oldest hand weavers in Ireland and was the setting for the Ballykissangel TV series.
Our private day tours can be customised so that you can explore the destinations that appeal to you.
Personalised service with collection at Dublin Airport, your hotel or cruise ship in the Dublin / Meath / Louth area.
Pricing
Total tour price is 575 euro for up to 6 guests, the price is per vehicle, not per person. Admission fees and meals are not included in the tour price. A tour can be extended beyond the standard 8 hours at an hourly rate.
Book Now
Email
BoyneValleyTours@gmail.com
Phone within Ireland
087 8354805
International
+353 87 8354805
USA/Canada
011 353 87 8354805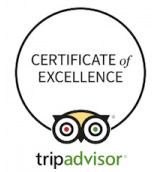 Michael was so easy to converse with the entire day and truly created an itinerary that was special to us. We are sincerely grateful for our day of tour and it will be a memory of a lifetime thanks to Michael's experience, insight and patience - it made for an exceptional day, highly recommended! - Melodee, Portland, Oregon, USA.
More ...
Michael is very friendly, considerate and knowledgeable, and it was an exceptional, action-packed day. The car he drove is very comfortable, and he organized things so that we never felt rushed. Highly recommended to anyone who wants to see sights near Dublin - Stuart, Arlington, USA.
More ...
Michael was a fantastic private tour guide who truly made our time in Ireland memorable. As a guide, Michael was friendly, prompt, and made sure we saw as much as possible without making us feel rushed or exhausted by the end of the day.
More ...
Cruise Ship Shore Excursion
Private Shore Excursion to Newgrange and the Boyne Valley direct from Dublin Port Cruise Ship Terminal. Private transport in a Skoda Superb Sedan for up to three passengers or Mercedes MPV for up to seven passengers.
More ...
Wonderful aerial views of the river Boyne
Wonderful aerial views of the river Boyne and the 5000 year old passage tombs at
Dowth
,
Newgrange
and
Knowth
.
Based across the counties of Meath and Louth, the Boyne Valley is an enchanting region brimming with historical significance, natural beauty, and a captivating heritage. Steeped in myth and legend, this area offers an array of activities for visitors to immerse themselves in the magic of its surroundings.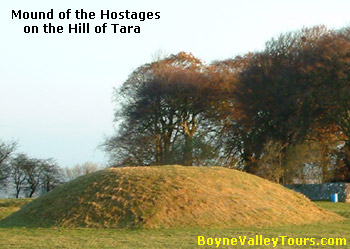 Hill of Tara
The Hill of Tara in the Boyne Valley is ceremonial site associated with kingship rituals. From the time of the first Gaelic influence until the Anglo-Norman invasion in the 12th Century, the Hill of Tara was Ireland's political and spiritual capital. The King of Tara represented a very old ideal of sacred kingship in Ireland, imbued with mythical aura. Many Kings of Tara were also High Kings of Ireland.
More ...
Fourknocks
Fourknocks is a passage tomb on a smaller scale to Newgrange; however it is a much more intimate site. There is no visitors centre and seldom anyone else around to disturb the peaceful atmosphere. Spend as long as you want inside the chamber, studying the wonderful megalithic art or in quiet meditation.
More ...
Loughcrew
Guided tour of the 5,000 year old cairns dotted on the hills around Loughcrew. See the Stone Age symbols carved on the backstone of Cairn T which is illuminated by the rising sun at the equinoxes (March and September).
More ...
Wicklow Day Tour
Private Day Tour to
Wicklow
through the Sally Gap scenic mountain drive to Glendalough the monastic settlement founded in the 6th century by Saint Kevin. Vising Avoca Handweavers, cafe and craft shop. Coastal drive back to Dublin via Killiney and Dalkey.
More ...
Book Now
Email
BoyneValleyTours@gmail.com
Phone within Ireland
087 8354805
International
+353 87 8354805
USA/Canada
011 353 87 8354805

Boyne Valley Tours
Privacy, Terms and Conditions